Michelle Karis: Success Strategies Interview by Ronda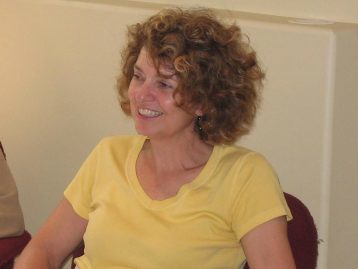 Ronda's guest on Success Strategies with the Experts is Michelle Karis. Michelle is a Physiotherapist who holds a Bachelor of Science from Queen's University, Kingston, Ontario and is Certified by the Acupuncture Foundation of Canada Institute. She has expanded her formal education and is a certified Master Practitioner in the art and science of Neuro Linguistic Programming and Humanistic Neuro Linguistic Psychology. Working on many levels Michelle's sessions are designed to equip clients with knowledge and techniques to maximize their potential while breaking through mental roadblocks to reach optimum health.
Mind-Body Lessons
(Scroll down to see Bonus NLP technique before listening)
Bonus NLP technique!
Have an intent before reading, listening, or watching information.
I.E., ask yourself questions about what you want to gain from the information. To help you out, we have created some questions below.
Ask yourself these questions before listening to the audio:
● What did Michelle Karis recognize in her patients when she was a young physiotherapist?
● Michelle knew there was a connection between emotional and physical issues in her patients, but didn't know how to help until what?
● When did Michelle realize that her patient's physical problems were actually caused by their emotional problems?
● What was Michele's analogy that she used to represent the overflow of the emotional issues causing a physical problem?
● What took Michele quite a few years to realize?
● Michelle says, if you only treat the physical symptoms it has a short-term effect, so for the long-term effect, you must treat what?
● Michelle says that problems that have been buried for years can
actually be released through what processes?
● As Michelle explains it, how does this happen?
● How did Michelle get rid of a lot of her emotional garbage?
● After Michelle got rid of her emotional problems (overflowing garbage
can) she learned the techniques so she could what?
● What kept getting better for Michelle after she got rid of her emotional issues?
● Michelle said her emotional issues were keeping her from doing what? And feeling What?
● And what did, getting rid of her emotional issues, allow her to do?
● Once Michelle was able to do this, what other things improved?
● Ronda had an analogy of something similar that affected another
group of people to what Michelle was explaining; what was that
analogy?
● Michelle said that after she got rid of her emotional garbage that three
very important things got better. What were those three things? And it
also made her feel what?
● Michelle said it is very important to maintain your emotional fitness,
which works especially well after you clear up your emotional issues,
and not to wait 5 years. What techniques does she recommend?
● Michelle says the biggest contributor to your physical problems is
what?
● Michelle's patients come to her with pain so she must use her
physical diagnosis first, but then what three things does she rely on to
ultimately help her patients?
● How does Michelle deal with the busy life of being a mother, a wife,
and running her physiotherapy business?
● Michelle now works mainly with patients through consultation.
Michelle's knowledge and abilities allow her to help her patients work
on their problems at a deeper level once they discover what?
● Michelle's receives a lot of patients from other professionals such as
NLP Coaches, doctors and therapists. She works with them to How does this help improve her patient's quality of life?
● To have optimum health Michelle says you have to get rid of what?
● And once you get rid of that, you can move on to have a Wonderful what?