Todd Newton: Success Strategies Interview by Ronda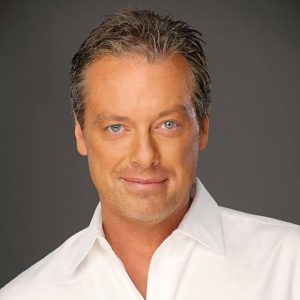 Ronda's guest on Success Strategies with the Experts is Emmy-nominated television host Todd Newton. He is known to audiences worldwide for his work on E – Entertainment Television and much more. Listen to Ronda and Todd now.
How To Reach The Top
(Scroll down to see the Bonus NLP technique before listening)
Todd Newton Interview Bonus NLP technique!
Have an intent before reading, listening, or watching information.
I.E., ask yourself questions about what you want to gain from the information. To help you out, we have created some questions below.
Ask yourself these questions before listening to the audio:
● Why should you be different and not Ordinary?
● What Makes You Unique?
● What will zap your energy and make you lose faith in a process?
● What is the importance of Rapport?
● What allowed Todd to help with his children's education?
● What is the importance of preparation and rehearsal?
● What does Ronda see in every person taking our NLP Training?
Online?
● What is coaching not about?
● What is transference, and how can you use it to your advantage?
● What is the purpose of being congruent? What happens when you
are not?
● What NLP technique does Todd use to overcome obstacles like
rejection?
● What state do you need to be in to win?
● What does Todd go back to time and time again – And Why?
● What is one of Todd's greatest rewards?
● What gives Todd Enthusiasm?
● What else did Todd benefit from in our NLP Training Online?
● How did Todd confirm he got a Top-Notch NLP Training from Life
Potential Developments?
● What do you need to break and build new?
● Todd admits he can't do many things but is confident of what?