Social anxiety affects over 7% of U.S. adults, according to the National Institute of Mental Health. And females have a 2% higher prevalence than males. Most social anxiety sufferers are between the ages of 18 and 29, followed closely by 30 to 44-year-olds.
NLP Coaching Skills Banish Anxiety
Below, Ronda tells how she helped a young man with social anxiety through NLP Coaching.
A True Story!
I'm about to tell you of a young man, who I'll call Michael to protect his privacy, and who lived through his teens suffering from social anxiety. His anxiety was so bad he could not be asked a question in class at school because it would make him vomit.
From the age of 14 until 21, when I met him, he had seen every professional from medical doctors, psychologists, psychiatrists, and taking every type of medication to help rid the anxiety he felt daily.
They even had to instruct Michaels's teachers never to ask this boy a question, and he got through school one day at a time. And you can just imagine how very limited his social life was becoming and at an age that it is most important to be social.
Help Offered
During the holiday season at young Michael's place of work, his boss was holding a holiday function where all employees were to receive a gift from under the tree.
Each employee drew a name from a hat and called out the name so their teammate would receive a present. When it was Michael's turn to draw a name … well, the very thought of standing in front of the group was enough to send him flying out of the room to vomit.
The boss went to check on him, and when he found out what had happened, he told Michael about Life Potential Developments, NLP Coaching and the process of Neuro Linguistic Programming.
"You need to talk to Ronda or Bob," he told Michael, "I know they can help you."
Social Anxiety – It's The Start That Stops You
Now being 21 and living at home, Michael told his parents what his boss had told him.
Michaels challenge at this point was to get up the nerve to call. Because he knew as soon as the first question was asked, he would vomit.
His father took over and called on his son's behalf, and I talked to him about the situation at great length. As you can imagine, his father was grilling me since he had already taken his son to so many professionals.
I made a suggestion that would help with the situation and ease his mind. I told the father to bring his son over to our location to ask me questions, and his son could just listen.
Then Michael could decide if he wanted to be coached by either myself or Bob after the meeting.
Shared Experiences – A New Beginning
When Michael's mother and father came over, they asked many questions, specifically how we could help their son.
During the conversation, I shared how I had suffered from anxiety and almost passed out just having people look at me. They didn't need to ask me a question.
As we shared our experiences, I noticed Michael paying very close attention. I suggested he let his parent know if he wanted to work with either myself or Bob and that neither would be offended by whatever decision he made.
Michael Decides
Immediately Michael said he would like to work with me, Ronda. I looked directly at him and asked him if he would like to see the coaching room, he said yes.
My coaching room, at the time, was in the lower level of my home with a bathroom just steps away.
I told him I would make sure he was looked after during the sessions with me as I would put a garbage bucket next to him and with the bathroom so close he felt it would be okay.
Transformation Begins With NLP Coaching
Michael booked two coaching sessions with me, each consisting of 3 hours over two consecutive days. He wanted this issue changed as soon as possible. I'm sure you can understand his urgency.
The first afternoon I found the real root cause of his problem. It didn't start at 14 as all the other professionals thought, but at 10 when something happened at school that left him feeling bad about himself.
The situation at 14 was like compounded interest, one nasty event adding to the first, and then he shut down completely.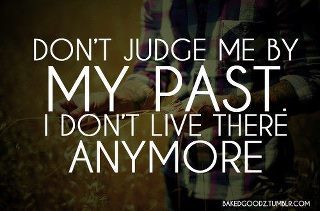 I did a process with him called Re-imprinting to transform the past incident by changing his belief about himself and get a totally different perspective.
He couldn't believe how different he felt and stated so as he smiled, walking out that day. He said he was really looking forward to tomorrow's session.
Confidence Replaces Social Anxiety
The next session was all about building confidence and helping Michael establish goals that would propel him forward in life.
You see, Michael volunteered at the fire department, and his biggest dream was to go to a firefighting school and become a professional firefighter, but his problem held him back since he feared the 'questions.'
I used an NLP process we call Collapsing Anchors to blow out the remainder of the issue.
Michael told me he was feeling pumped, and his animated behaviour was proof. He even said how surprised he was by his own feelings, excitedly explaining that he knew things had changed. Now he knew his life was going to be different.
At the end of the session, he thanked me from the bottom of his heart and gave me a big hug.
Follow-up – What Happened to Michael
When I called to follow up with Michael, he was out with his friends. His mother answered the phone and excitedly started telling me how much he had changed—adding that the surprising part was that it happened so quickly.
She started by telling me that immediately after the first session, his energy was upbeat. She and her husband both felt they had their son back. They could see the joyfulness that their son lost had returned and was gushing out of him.
I sent Michael an email telling him that I had called and he could get back to me when he got a chance.
Months passed before I got an email from Michael. He wanted to thank me for giving him his life back and knew I would understand not hearing from him since he had a lot of life to catch up on.
Laughing, he said, now it's time to fulfill my dream, and I want you to know I enrolled in firefighting school, and they have me teaching a few segment classes for the school! Can you imagine Ronda, me a teacher?
Ah, yes, I can clearly imagine Michael and what a wonderful teacher you will be. After all, you have so much compassion for helping others; others will want to learn from you.
Michael's Change Helps Others Change
Years have passed, and still, on occasion, someone will call me for social anxiety coaching. Telling me they got my name from Michael. He shares his story openly, telling others that my coaching skills banished his social anxiety.
He only refers others to me if they show the desire to change their lives for the better.